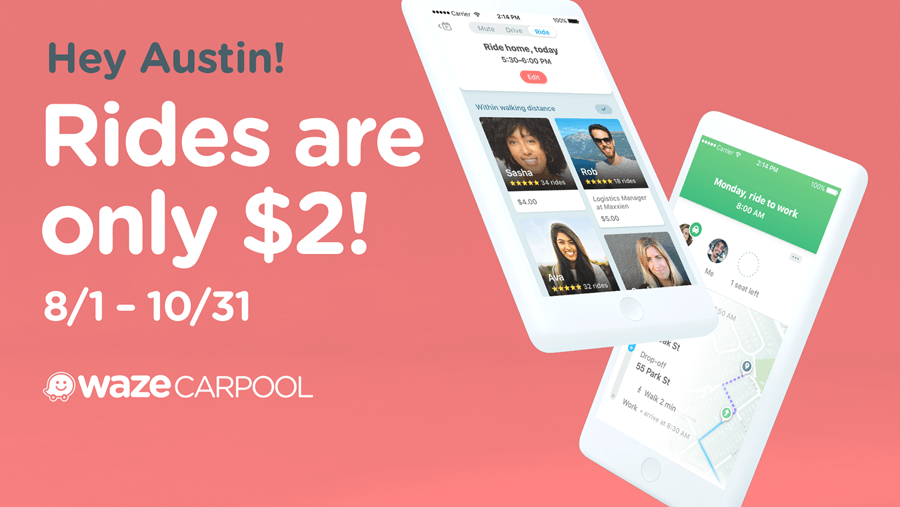 Waze Carpool matches up to 5 people with nearly identical commutes based on their home and destination addresses. Commuters can choose to be a driver or rider. Drivers earn gas money and riders pay a small rate to cover the costs of gas and vehicle wear and tear.
From August 1-October 31, all rides to/from the Austin area are $2, no matter the distance. This includes Bastrop, Bell, Blanco, Burnet, Caldwell, Fayette, Hayes, Lee, Llano, Travis, and Williamson counties. Waze Carpool will cover the price difference so drivers still get gas money.
Want to learn more? Join Waze at their Front Seat Tour in the Austin Google office on 9/12 for free food, drinks, and swag. You can RSVP and find more info here.
Also, if you use Waze Carpool, be sure to log your carpool trips at myCommuteSolutions for the chance to win awesome prizes/giveaways.
This page is also available in: Español (Spanish)