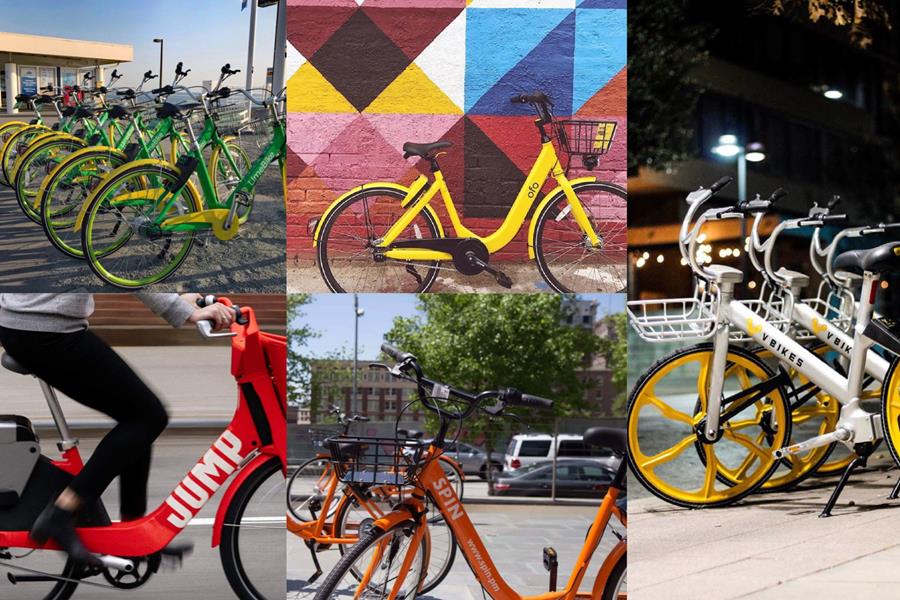 Dockless bike share companies have popped up all over the country over the past several years and after an unsuccessful first introduction in the Austin region, both the city of Austin transportation department and the city of San Marcos/Texas State University have signaled that they are ready for their reintroduction into the region. So what is a dockless bike share and can it change the way we commute?
As the name suggests, a dockless bike share does not require a docking station. Dockless bikes are tracked using GPS chips and can be locked or unlock can be using a smartphone app. Renting the bikes are typically pretty low-cost, in the range of $1 per hour, convenient for short trips – especially for downtown or campus trips, and easy to use. A great example is using a dockless bike to fill the "last-mile" gap between your destination and a transportation alternative like a transit stop.
Dockless bike shares can be a great way for you to travel more sustainably; however, a number of challenges should be acknowledged. Misplaced bikes can be a major headache, from bikes being left on private property to the bikes taking up sidewalk space. Other concerns include making sure that there is a proper distribution of bikes in locations where riders can use them and the quality/reliability of the bikes.
For now, Austin and San Marcos are moving forward with one-year pilots to test dockless bike sharing and if all goes well this could be a permanent fixture in our region.