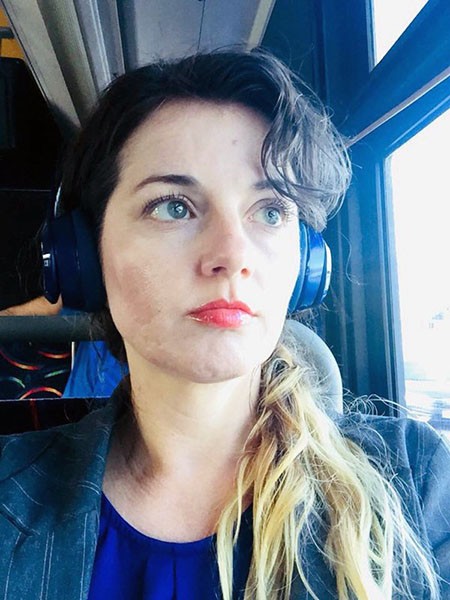 Learn how Melissa commutes smarter, helping our region reduce traffic congestion and vehicle emissions!
What mode(s) of travel do you use?
Rapid bus, 110 flyer, buses 10, and 1. My feet take me places, too.
Where do you commute to and from?
South Austin at William Cannon to Downtown Austin.
Why do you enjoy your commute?
Bus drivers are better drivers than I am.  I have bad anxiety driving after a bad wreck back in 2009. I can arrive at my destination frazzle-free.
Why do you choose to use your sustainability commute?
I work downtown where traffic is at its worse, so taking the bus is the obvious choice for practical time management. It also makes me feel incredibly superior environmentally as well.
What is/are some of your biggest challenge(s) with your sustainable commute?
Staying up too late downtown, then trying to catch your typical bus can be confusing if the night owl buses take over.
What advice do you have for others that are interested in using a sustainable commuting option?
Download the CapMetro app, buy a pass, google CapMetro and select, "Plan your trip".  Select your starting and destination points to determine the best bus and go.  It's super easy and convenient to use the app.
Thanks Melissa, Commute Solutions loves that you are able to incorporate transit into your commute and hope that your story will inspire others to give it a try.