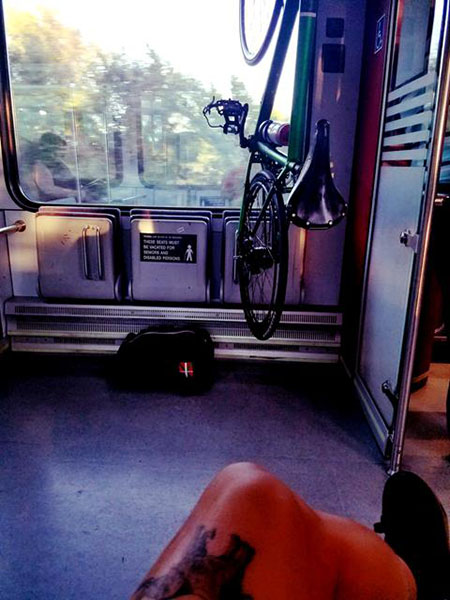 Victor works in downtown Austin for Travis County but lives in Leander. This is a 50+ mile per day commute. This could be a commuting nightmare; however, Victor has found a way to make it work without relying on a car.
For the past six years, Victor has commuted to work via bike, train, and/or bus. He says,
"Commuting to work has allowed me to be more active outside, and at 44 years old, I am stronger than ever riding my bike 45-65 miles a week."
With his long commute, Victor has learned a lot,
"I would suggest for those thinking about commuting is to find what options work for you, have a backup plan, begin slowly, and when riding your bike tough out the weather and be defensive." 
Great advice from Victor! He has found a way to make his daily trip to and from downtown Austin without needing to drive alone every day.
 He also credits Travis County for providing the option to commute sustainably to work and making him a commuter ambassador. Talk to your employer if your commuting options do not work for you currently but might with workplace support; this could be flexing your schedule to avoid peak traffic, getting help to set up an office vanpool, or allowing you to telework!